The woods at Ballin Temple are a magical place to visit. The small pocket of land has not been cultivated so the ecosystem exhibits a wide range of old growth trees, shrubs, mosses and lichens. It is a last refuge for wildlife.
The late Andrew St Leger explains the value of old growth natuive woodlands in this CELT video: ''the terrestrial life support system of our planet''.
Originally on CELT here.
This short video was sponsored by Carlow Tourism as part of their Carlow Connections series in which stories of some famous Carlovians are presented.
This video presents a handful of colourful characters from Edmund Butler's line including Edmund himself, distant cousin of Queen Elizabeth and rebel for Irish self-determination, Pierce, signer of the American Constitution, and Fanny, the 19th century abolitionist. Turtle Bunbury's book the Baronets of Cloughgrennan was a helpful source and is available here. Other Carlow Connections are available on CarlowTourism.com.
Ballin Temple is surrounded by woods and we have been drawn in to the life of trees. They connect us to the world around, provide food and habitat for us and other creatures in the neighbourhood, and offer inspiration.
Richard Butler has pursued wood craft since a young teenager. His early projects included renovation of Granny's ottoman and repair of household joinery to a remarkably high standard. He expanded is skills at secondary school excelling in carpentry and went on to professional training at Atlantic Technical University, graduating with an honours BSc in Furniture Design.
He continues to pursue his craft here at Ballin Temple, creating unique pieces of furniture and marquetry as well as undertaking private commissions. See more on Instagram or reach out to him here.
Rooted in the Future is an example of his work. It is a bespoke piece evoking the connections between nature and humanity and reflecting the encompassing role of trees in our world, which is a submission for Eigse, The Carlow Arts Festival.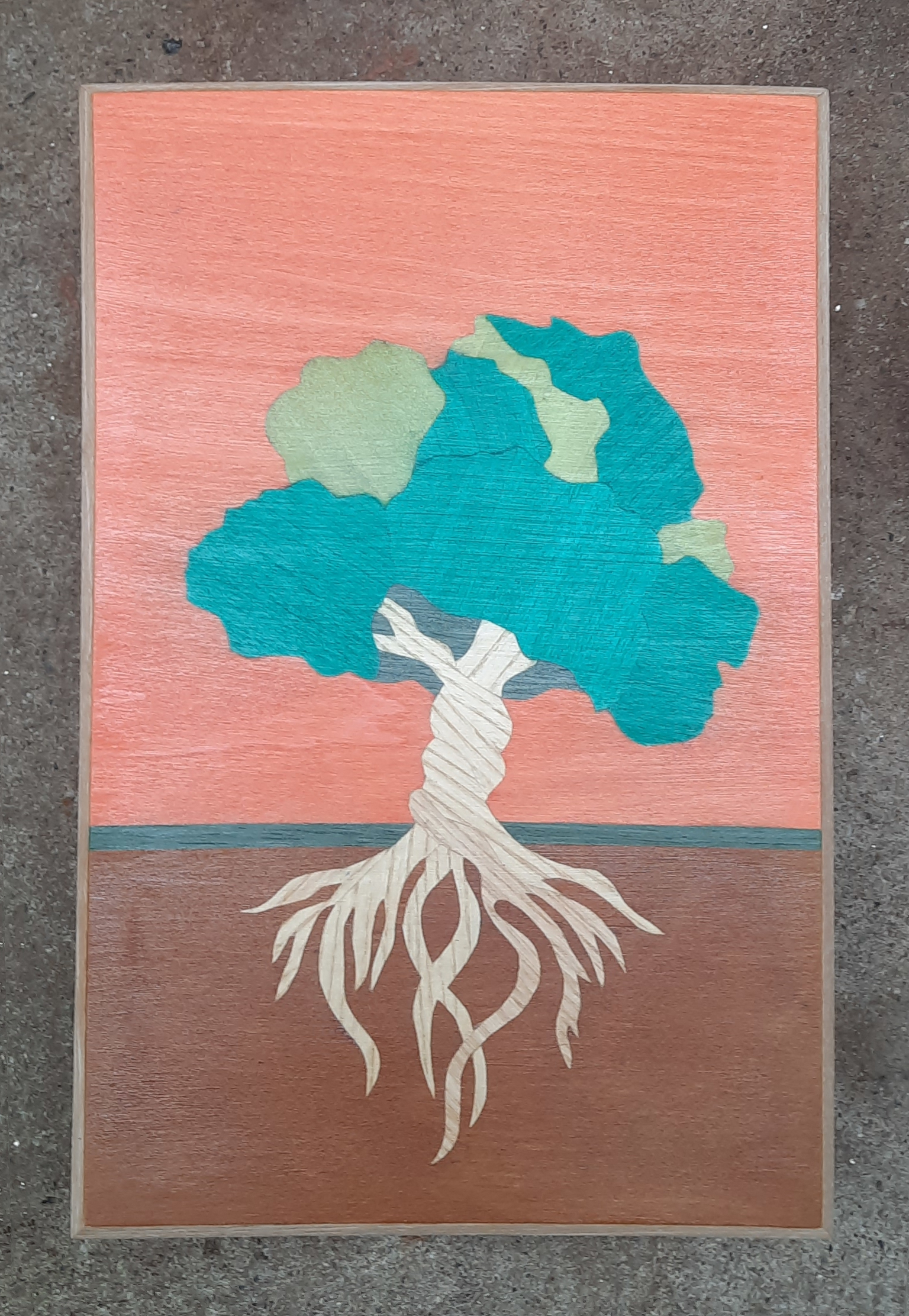 Trees need to live their natural lifecycle to allow forests to flourish. Monoculture forestry and clear felling is killing our land and biosystems.
Inspired by the spread of ash dieback wiping out one of Ireland's most iconic trees, this three piece timeline depicts the basic lifecycle of a deciduous tree and uses local wind felled ash in the frames, and ash veneer as the material for the trees.
Learning from our mistakes Ireland is reforesting, and it is critical for the future to allow these forests to grow freely and undisturbed. We must be Rooted in the Future.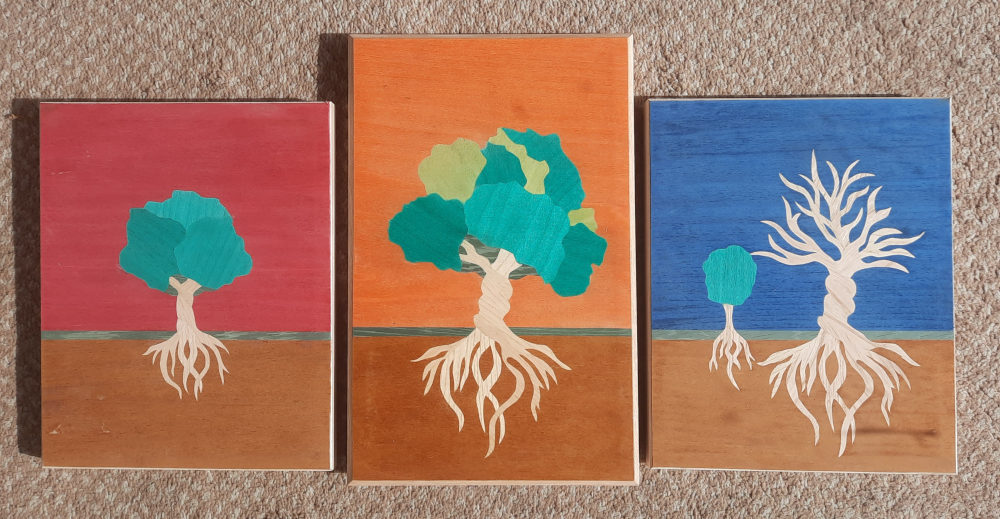 click image for high resolution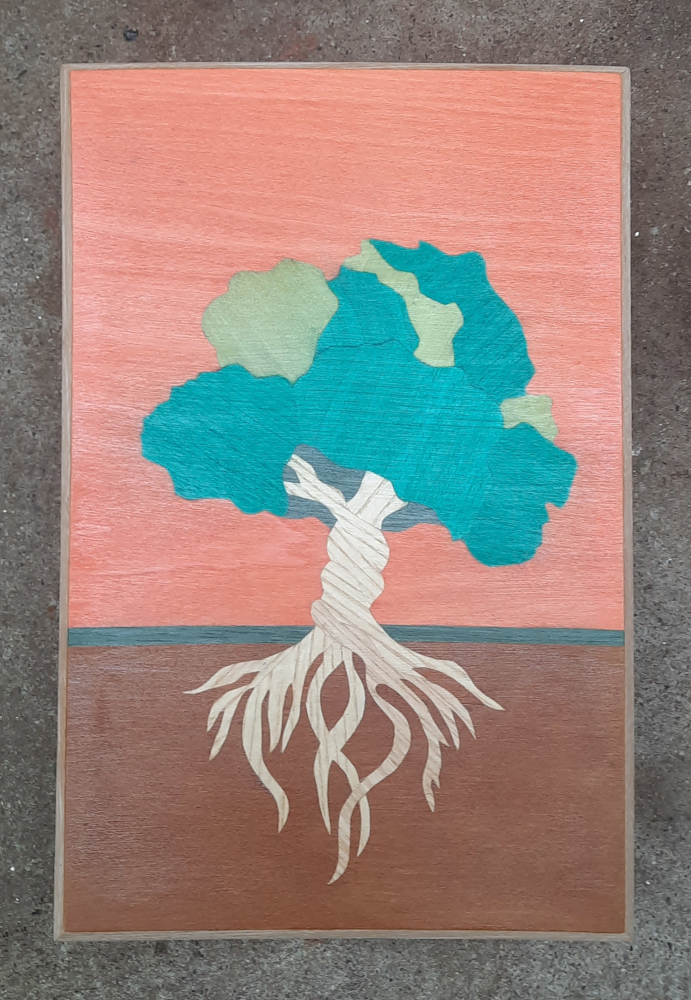 click image for high resolution