Please note that conservation measures are in place. Irish government regulations restrict fishing on the Slaney.
Information is available from Eastern Region Fisheries Board and Slaney River Trust.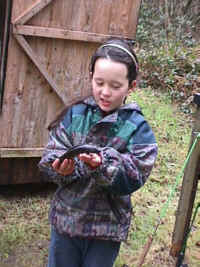 A rod for a day is € 50. Book it here. We have a wide picnic area and hut easily accessible for a fun day out near the river. The rest of the 3km beat is wilder, offering a real escape from modern life for the nature lover.
A rod for a week may be reserved for € 200. Book it here.
A season rod - one day per week throughout the fishing season - is € 150 (M-Th - book here) or €300 (F-Su - book here).
Please contact us for more info.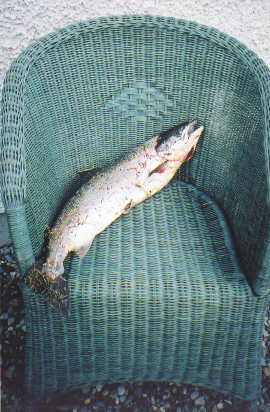 A state fishing license is required and may be obtained for € 25 for the season at BlueBell Laundry in Tullow. It applies to Eastern Region fishing waters.
Experienced ghillies are available, at a rate to be agreed with the ghillie, and can be of great benefit for those unfamiliar with the river.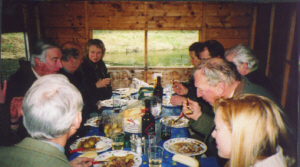 About Ballin Temple Fishing
In the late 1800s the River Slaney was known as one of the best salmon fishing rivers in Europe. Ballin Temple's private beat still offers some of the most picturesque fishing in Ireland. Our beat is on a beautiful 3 kilometre stretch of the River Slaney in a Special Area of Conservation.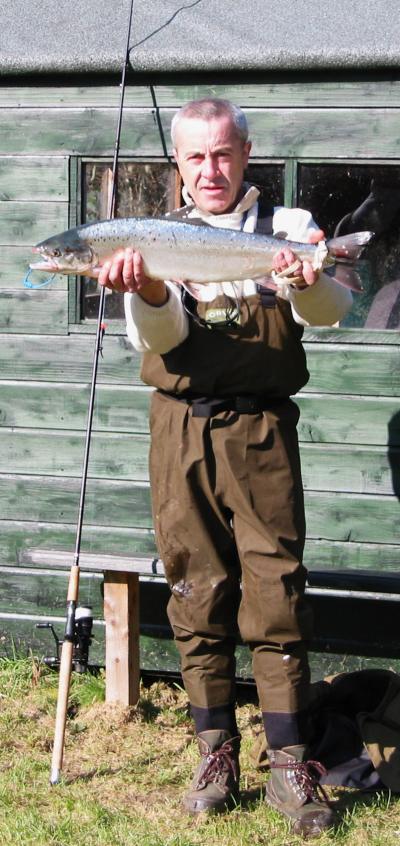 The river path is maintained in the summer and the ancient woods bounding the river offer examples of rare flora and fauna.
Fishing season usually starts on 10th March, subject to change by the government. The best salmon fishing is from March to May. Brown trout can be had throughout the summer but are rather small early in the season. Fly-fishing only please. The season ends on 31st August for both salmon and trout.
We limit the number of rods to 6 per day on the Ballin Temple beat, to avoid overfishing. Waders are allowed but chest-waders are discouraged. Catch and release is encouraged (when not mandated by the government), and only one salmon per rod per day is to be kept.
Fisherman's Tale
At the end of 2003 in November, Tony Sweeney, who often ghillies here, found a dead cock salmon downstream. Apparently speared and left or lost, it weighed in at just under 30lbs. He found another closer to 40 lbs in the Glen of Imaal. Here he is with the smaller fish ... Good luck!