Please feel free to contact us to book a retreat, reserve accommodation, inquire about game sports, ask about nature walks, to order organic vegetables, or for further information.
Our telephone is:

+ 353 (086) 817 9238
+ 353 (086) 089 1141


Our email is:

manager AT ballintemple DOT com or
info AT ballintemple DOT com


Our postal address is:

Ballin Temple
Ardattin
Carlow
Ireland

Our website is:

Our Facebook page is:

For Wood Design:
Richard Butler Furniture Design + 353 (085) 1704930 or Instagram
map by Wikimapia.com
Click to go to Wikimapia where you can choose different map types
(roads, satelitte etc) from different providers (OSM, Google etc).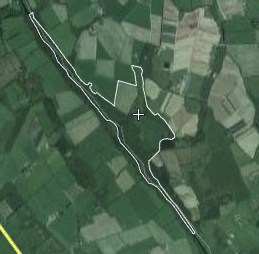 Directions - Getting to Ballin Temple
Ballin Temple is off the beaten track. It is nestled in the Slaney Valley and includes a special area of conservation, but it's easily accessible from Dublin (1 - 2 hours). It is approached on the N80 and N81 and is almost direcltly between Tullow and Bunclody. Access is from the road between Ardattin and Clonegal at Monaughrim Cross which is close to Coillte's larget forest nursery (signposted).
Please have a look at the map on the home page to get your bearings and find us. Thank you.
Airport Information
Dublin International Airport is well connected. Flight time from London is less than 1 hour and from Paris just over 1 hour.
On arrival, go through immigration (usually very quickly, especially if your originating airport is within the European Union) and on to baggage claim. Euros can be bought at the currency exchange office (bureau de change) in the baggage claim area. Once checked-in luggage is recoverred, proceed through customs (again, usually very quick) to the arrivals hall.
Cars, Buses, Trains
Car rentals are available from various companies in the airport arrivals hall. Reservations are advised on holiday weekends. Ballin Temple is deep in the countryside so, although taxis may be called, a car is a necessary convenience unless you plan to cycle or you do not want to leave the estate during your stay. (If travelling via the M50 around Dublin, don't forget to pay the toll, coming or going.)
There are buses from the airport or Dublin city centre to Tullow and Carlow Town. www.jjkavanagh.ie www.buseireann.ie
Trains travel regularly from Heuston Station to Carlow Town (travel time about 1 hour, from where you can take a taxi to Ballin Temple (30 minutes). www.irishrail.ie
Taxis are available from Carlow and Tullow.